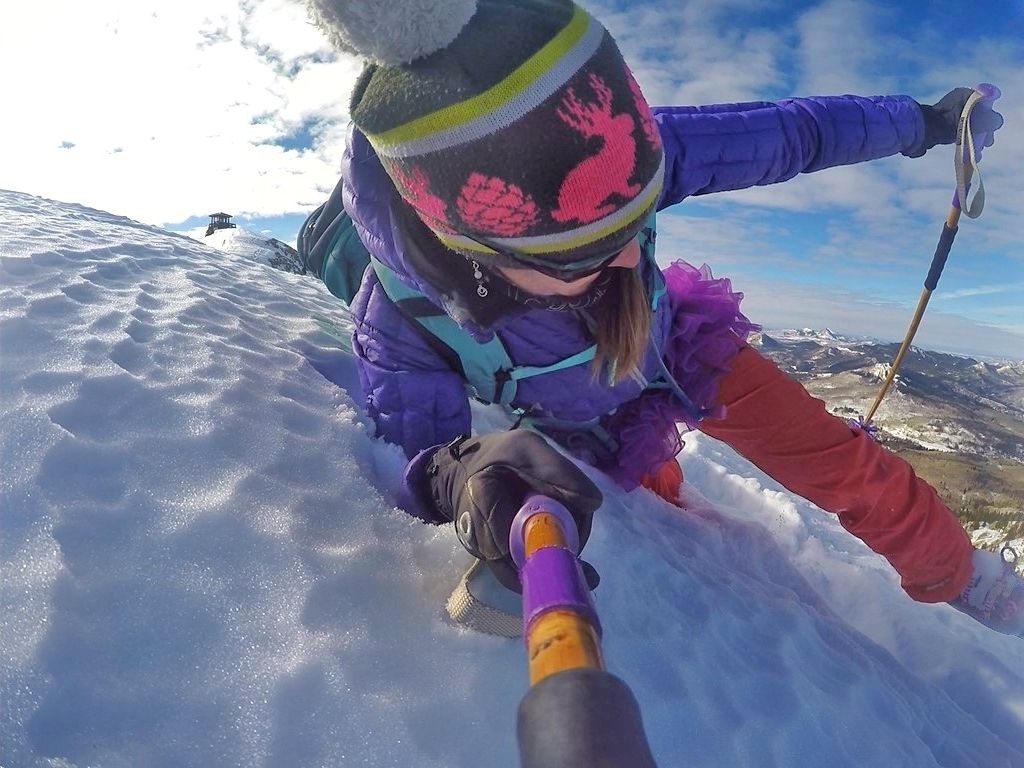 I fell in love with words at a young age, standing in the elementary school gym, nabbing first place in the school spelling bee. At that age, I would pore over books on a nightly basis, Lake Michigan breezes carrying sound all the way from the waterfront through my open window. I started writing stories, one of which had a teddy-bear type main character who befriends a little girl making s'mores by her campfire. It was bound together and had pink wallpaper glued around cardboard as a makeshift hardcover.
Our childhood local ski hill was a tiny smear of a sand dune that was periodically covered in snow during the coldest and grayest months of winter – equipped with one mitten-destroying rope tow to get to the top. In pursuit of something bigger, my family boarded the California Zephyr ski train from Chicago to Denver on a ski vacation. I remember a sense of magic, going to sleep aboard the train in the flat Midwest and waking up a mile above sea level, the air so crisp and cold it stings your throat when you're not accustomed. Frost sparkling on every surface. Standing atop Colorado's Front Range that week, the sheer scale, physical presence, and power of these mountains imprinted upon me. After finishing Peace Corps service in West Africa, a decade later, I knew it was time for me to find a life out in the great wide-open expanse of the Rockies.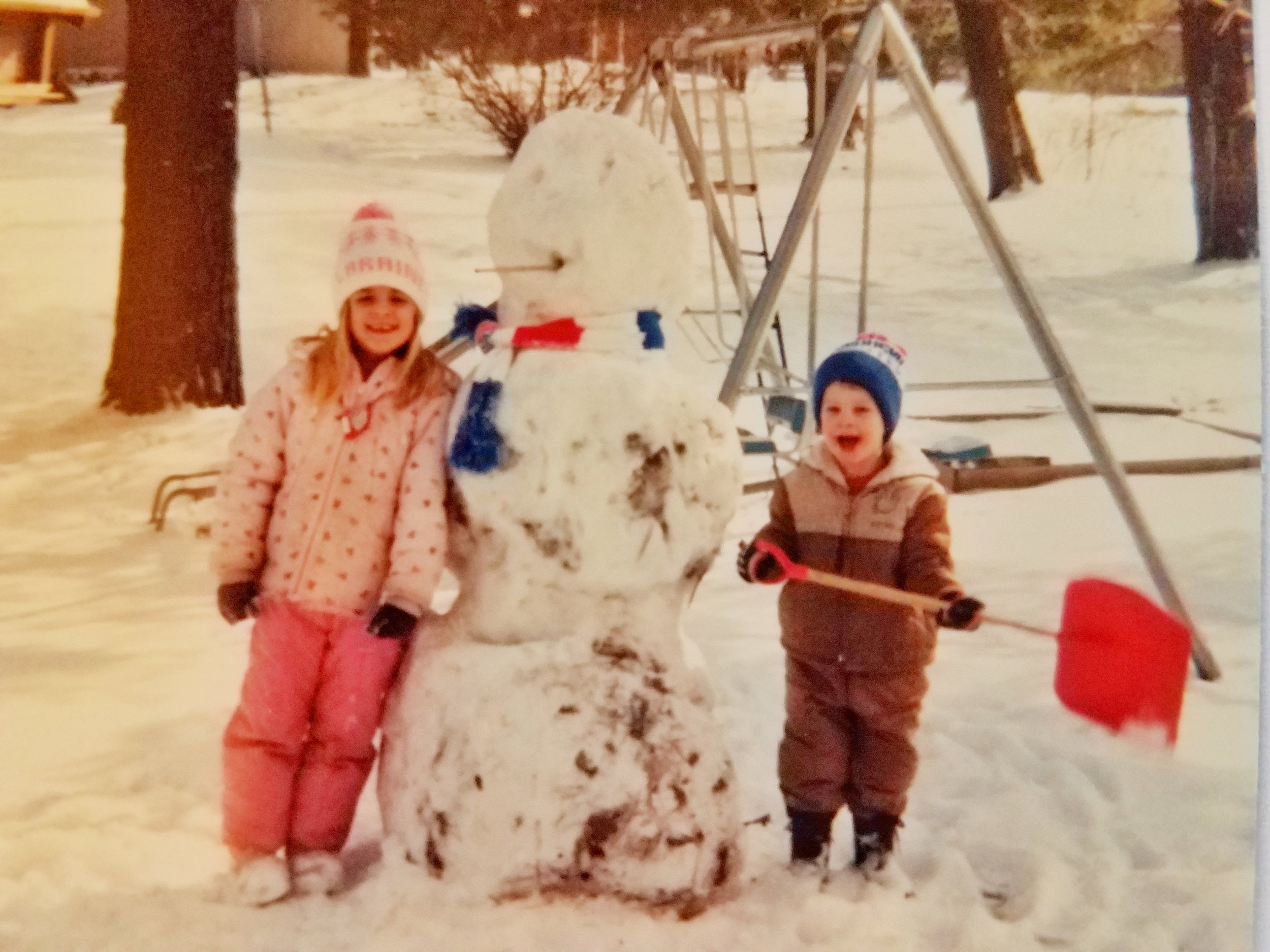 After spending a year and a half and $50,000 on graduate school in Denver, I tried living the expat life in rural Africa one last time. A season or two into my new life in Steamboat, Doctors Without Borders called and offered me a position running medical supplies and keeping finances dialed at a rural health clinic in South Sudan for 9 months, and I accepted. Sudan became my test piece, an adventure unparalleled, a last straw. I would wake up from vivid dreams of the snow-dusted Rocky Mountains and push my mosquito net aside, drenched in sweat, nerves pulsating. There was a pull-up bar strung between trees in the center of the courtyard and the Sudanese women who filled our solar shower with water would watch me wide-eyed as I grunted up and down until my biceps burned. (Read a letter I wrote to a small hometown newspaper in Steamboat Springs around this time here.)
It took me a while to rediscover my mountain legs in Colorado. After Sudan, I found a permanent place managing a portion of the conservation projects and crews sent out each summer with Rocky Mountain Youth Corps. I would spend long days in the backcountry with public land managers visiting work sites and choosing camp locations – the Wind River Range, the Maroon Bells, Echo Park in Dinosaur National Monument. In the winter, I started to explore more outside the resort on skis, in the calm wilderness near-silence. I found something akin to peace when I started backcountry skiing. Learning to move confidently and with self-reliance in the backcountry, both in the summer and in the winter, is now one of my more beloved pursuits. (read a piece I wrote about backcountry skiing for a local women's live performance, SPEAK, here.)

Looking all the way back on my first "published" book about the girl and her ursine friend in elementary school, I'm surprised to realize that my favorite subject matters remain almost exactly the same. Female lead character on an adventure in the outdoors, interacting profoundly with nature and exploring connections between our human soul and the forces of the world around us. There is so much to be learned from the way we bend and shape our experiences in the mountains (and in the valleys). I chose to pull the title "The Infinite Storm" for my blog from a John Muir quote because his words beg repetition in any way possible, he was a true prophet of wilderness ethic even before that concept became so urgent as it is today.

Let's go adventure in the sunshine – and in the storm. See you out there!